Welcome to the Primary Learning Center Home page
During the week of January 22nd-26th the PLC will be participating in the Great Kindness Challenge.
Please see below for our daily themes
Monday: Nothing BEATS Kindness- Wear your favorite sports jersey, shirt, etc. !
Tuesday: Kindness Rocks- Dress like a rockstar!
Wednesday: Dreaming of Kindness- Pajama day!
Thursday: Crazy for Kindness- Wear crazy hair/socks!
Friday: PLC is Kind- School International Day- follow teachers' directions
For more information on the Great Kindness Challenge please see below link for more information
International Day at the PLC is January 26th!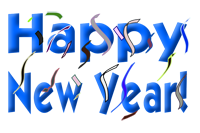 "Sparkle and Shine" theme wear day!
A Mandatory *Kindergarten Registration meeting for parents/guardians of students entering Kindergarten during School Year 2018-2019 is scheduled to take place on
Wednesday, January 31st from 6-7 p.m. at the PLC.
*Please note that if you have a student enrolled at the Oxycocus school you do not need to attend the kindergarten registration meeting.