To our PLC Parents/Guardians,
I am very excited to be the Director/Principal of the Ronald L Meinder's Primary Learning Center (PLC).
This is the start of my 33rd year in Stafford Township!
The staff have created a fantastic Kindergarten experience over the years, and I am confident that
your child will grow, flourish and learn.
Although, I will still maintain my position as the Director of Special Services to ensure that the needs of
all students are effectively addressed. I look forward to meeting all of you in the months
to come, please know that I am only a phone call away 609-978-5700 x 1350.
Dawn Reo
Important Dates
May
2nd- 6th Staff Appreciation Week
17th - PTO Meeting @ STAC 9:30am
23rd- 27th - PLC Spirit Week
23rd- Bring in your favorite stuffed animal
24th - Wear your favorite neon colors
25th - Class Spirit Day
26th - Wear your favorite Beach outfit
27th - Wear Red, White and Blue
27th - Early Dismissal for students
30th - School Closed for Memorial Day
Please see below the basic supply list for our 2021-2022 Kindergarten classes
4 - .74 oz glue sticks
3 - (black only) dry erase markers
4 - Ticonderoga Laddie beginner (fatter than regular pencils) pencils
2 - boxes of Crayola Large 8 pack crayons
1 - pair of blunt tip 5" children's scissors
1 - plain/no design (approx. 8" x 5") pencil box
1- plain (solid color) 2 pocket folders
Thank you!
Once you are notified of your child's classroom teacher, please check their Google Classroom for any additional class specific items!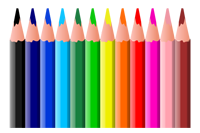 Please see attached Report to Parents for learning activity suggestions.